Office:
620-668-5585
Fax:
620-668-5595
Address:
2134 County Road 70, Copeland, Kansas 67837
We service:
Irrigation Engines
All Conversions
Ethanol Motors
Dual Fuel
Natural Gas Engines
Custom Engines
Irrigation Pumps
Natural Gas Generators
Antique Tractors
We are a proud dealer of
AmeriFuels Ethanol Engines
Contact us to Find Engines, Generators & Pumps
Your Local Engine Repair Center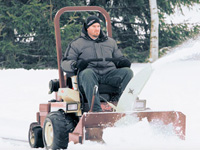 Thank you for visiting Johnson Irrigation Engine Service online. We provide sales, service and installation of irrigation engines, pumps and generators to Copeland, Kansas and the surrounding communities. If you would like additional information about our engines, generators, pumps or Grasshopper lawn mowers, please fill out the contact form below. You can also reach us at the provided numbers. We look forward to serving you.
View Larger Map
Call 620-668-5585
or
contact us online
.
Proudly serving in and around Copeland, Dodge City, Liberal, Montezuma, Haggard, Sayre, Fowler, Garden City, Scott City, Colby & Cimarron, Kansas.